The Importance of Senior Rehabilitation
March 8, 2021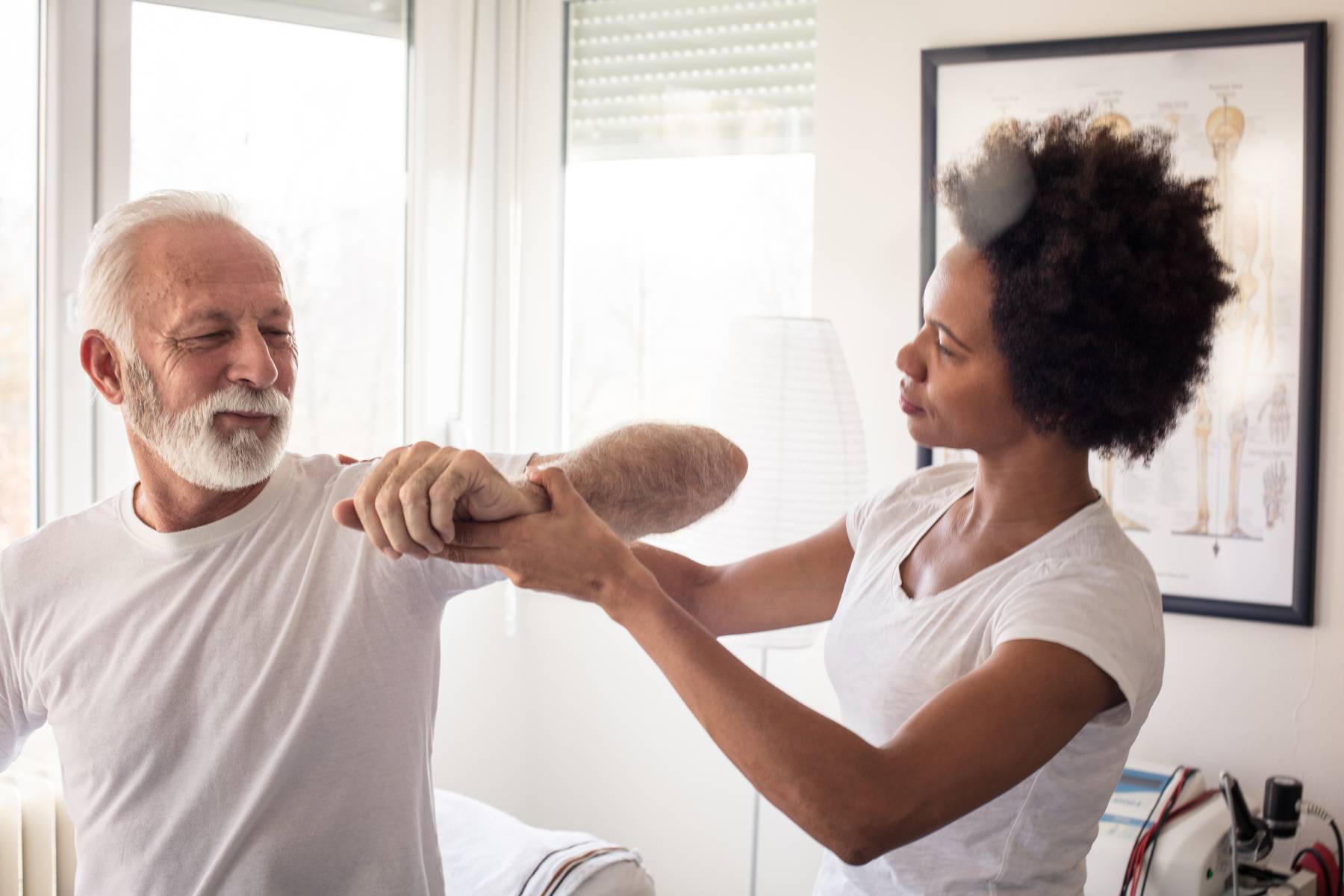 What is senior rehabilitation?
It's a specialized plan of treatment to help seniors recover after an injury, illness or surgery. This short-term care addresses underlying conditions (such as pain) and seeks to improve how a person functions in everyday life. It helps them overcome difficulties with hearing, seeing, communicating, eating or moving, and restores as much strength, mobility and function as possible. It may consist of physical, occupational or speech therapy, or a combination of all three. The importance of senior rehabilitation services is particularly evident after a life-altering event such as a stroke or a fall.
Where can you find senior rehabilitation services?
It's provided in free-standing senior rehabilitation facilities or at senior living communities that offer rehabilitation, assisted living or skilled nursing care. Which care setting to choose will depend on the physical condition of the individual, the nature of care that will be needed, and whether short-term or long-term care is more appropriate. A doctor should guide this decision. 
What's short-term rehabilitation like in a senior living community?
Rehabilitation patients in a senior living community live on campus for the duration of their treatment, which could last for a few weeks to a few months. They're cared for by professionals who specialize in treating older adults. The rehabilitation team may consist of a doctor, nursing staff and therapists, who develop a personalized plan of action to help the person function as normally as possible once treatment is completed. The importance of senior rehabilitation services is clear for patients who need  around-the-clock treatment and supervision, with regularly monitored progress.
What is the level of senior rehabilitation care?
Each patient's condition is evaluated, and their goals are included in a personalized care plan. Treatment is designed to reduce and manage pain, and restore strength and mobility. There are generally three types of therapy provided in senior rehabilitation facilities: 
Physical therapy

exercises help a person regain specific types of movement such as walking, getting into and out of bed safely, or using a wheelchair. 

Occupational therapy

helps with activities of daily living such as eating, dressing and personal care. 

Speech therapy

assists with speaking and swallowing.
Since treatment varies widely with a person's needs, a patient may learn how to use assistive equipment and tools to make daily life easier. They may receive cognitive rehabilitation to relearn thinking, memory and planning skills. They may be offered nutrition counseling or mental health counseling, or engage in music, art, or animal-assisted therapy to boost their emotional well-being.
Why choose rehabilitation in a senior living community?
Rehabilitation offered at a senior living community such as Sierra Winds is highly person-centered. This means the approach is tailored specifically to nurture the whole person: their physical, social and emotional needs. Rehabilitation schedules are arranged to suit individual preferences, and there's a system of reminders that ensures no appointments are missed.
At Sierra Winds, large private or semiprivate suites are already adapted for a patient's ease of use and safety. This may include grab bars in the shower and toilet, space to maneuver a walker, or ramps for wheelchairs. There's no need to worry about transportation to appointments, as care is delivered in your comfortable private suite, or in a state-of-the-art therapy room on campus. A kitchen and utility space allows practice and mastery of everyday tasks, and special equipment such as wheelchairs, oxygen or walkers are all provided.  
Senior living communities such as Sierra Winds are also highly invested in keeping infection risk low. Staff members will carry out cleaning and sanitation protocols according to state and facility standards. Visitors are restricted, and mask-wearing and social distancing guidelines are followed at all times.
Get Back to Being You
You don't need to be a resident of Sierra Winds to take advantage of our senior rehabilitation services. We welcome all area seniors. During your stay, you'll enjoy the community as our residents do. This includes weekly housekeeping and flat linen service, casual and fine dining, and a full schedule of social and recreational activities and events. Our community offers a beautiful setting for rest and recovery, with courtyards, fountains and walking paths, a heated pool and spa, an interfaith chapel and much more.  
If you're seeking care for yourself or a loved one, our team of professionals is ready to help with an evaluation and a plan for a smooth recovery. Contact us today.