SHORT-AND LONG-TERM CARE AT A SKILLED NURSING FACILITY
Skilled Nursing that Really Cares
When a senior is recovering from illness or injury or living with a chronic health condition, they want three things: expert senior care, a compassionate team, and a nurturing setting. Skilled nursing at Sierra Winds combines all three.
To find out more about skilled nursing at Sierra Winds, fill out the contact form on this page.
"The friendly and respectful care team creates a positive environment that encourages peace and healing during both short-term and long-term care."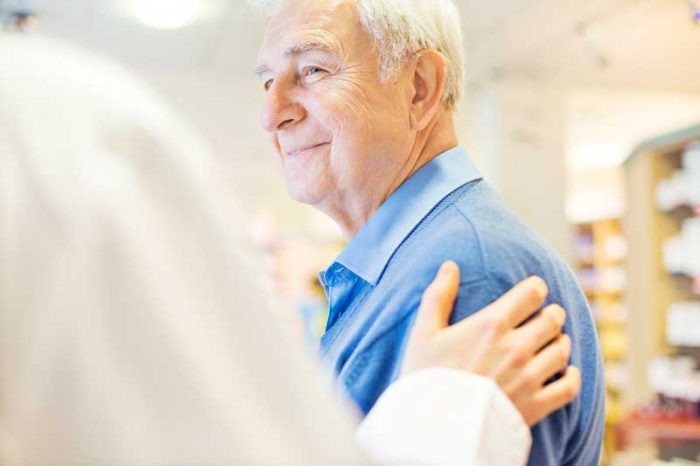 The level of care seniors receive here is exemplary, whether you require short-term or long-term care. Our health center has earned high ratings from the Centers for Medicare & Medicaid Services, meaning the quality of the clinical services, staffing and the environment are top in the industry.
Residents have access to skilled nursing around-the-clock. A team of interdisciplinary professionals — nursing, therapy, restorative, dietetics and social services — collaborates with the resident to create and implement a personalized care plan. Targeted rehabilitation therapies take place on campus with senior rehab specialists in physical therapy, occupational therapy and speech therapy.
While Sierra Winds residents receive priority access to community health care services, we also accept community seniors for direct admission to skilled nursing. Short-term respite care is also available. Hospice care can be arranged only for Life Care residents.
Assistance with bathing, dressing and personal grooming 
Medication management and monitoring
Three cooked-to-order meals per day in neighborhood cafe whenever residents choose to dine 
Laundry services 
Dietary counseling 
Ambulance transportation when necessary 
Speech-language pathology services 
Medical social services 
Family guidance, support and education
Large semiprivate and private rooms with cable TV and phone 
24-hour secured building 
Outdoor walking paths surrounded by beautifully maintained landscaping 
Innovative spa/meditation rooms with handicapped-accessible whirlpool tub
Therapeutic activities, including social, educational and recreational programs 
Wide range of social and musical activities
After comparing the lifestyles of independent living and skilled nursing, some seniors will say, "But my needs fall somewhere in the middle." They may require a little assistance, but not 24-hour care. Sierra Winds has a solution for them as well. Resident Services offers a menu of support options for seniors to choose from to help keep them as independent as possible. Whether they need assistance with bathing or dressing, medication reminders, wheelchair assistance or short treatment visits, qualified health care team members will come to a senior's residence to provide professional, respectful support. Plus, they only pay for the services they need, whenever they need it.
Skilled nursing is for seniors who need greater care while recovering from a hospital stay, or who need long-term care. Professional, compassionate support is delivered around-the-clock by licensed professionals, including RNs, LPNs and certified nurse aides.
Situations are as varied as individuals. Most often, candidates for long-term care have an ongoing health condition or permanent disability. They may suffer from chronic severe pain or the natural symptoms of advanced age that lead to frailty and the need for 24-hour medical supervision.
Sierra Winds is Medicare-certified. Following a qualifying hospital stay, Medicare typically covers days 1-20 of the stay. After that, a Medicare-set daily coinsurance rate will be assessed for days 21-100. Medicare payment policies are stringent and vary depending on several factors. Your out-of-pocket expense may differ based on any additional insurance coverage you may have. Visit https://www.medicare.gov/coverage/skilled-nursing-facility-care.html for more information.